Free
AI

Image Generator

Create stunning artwork and images using artificial intelligence. Our AI-powered image maker brings your imagination to life to create stunning illustrations, artwork and images.

Use your imagination and come up with something you like! When you have an idea, enter it in the search bar and click Generate.
No design skills needed! No Registration! 100% Free AI picture generator! Super easy-to-use!

Step 1. Type Prompt

Step 2. Click on Generate Button

Step 3. Save Generated Image

Step 1. Type Prompt

Step 2. Click on Generate Button

Step 3. Save Generated Image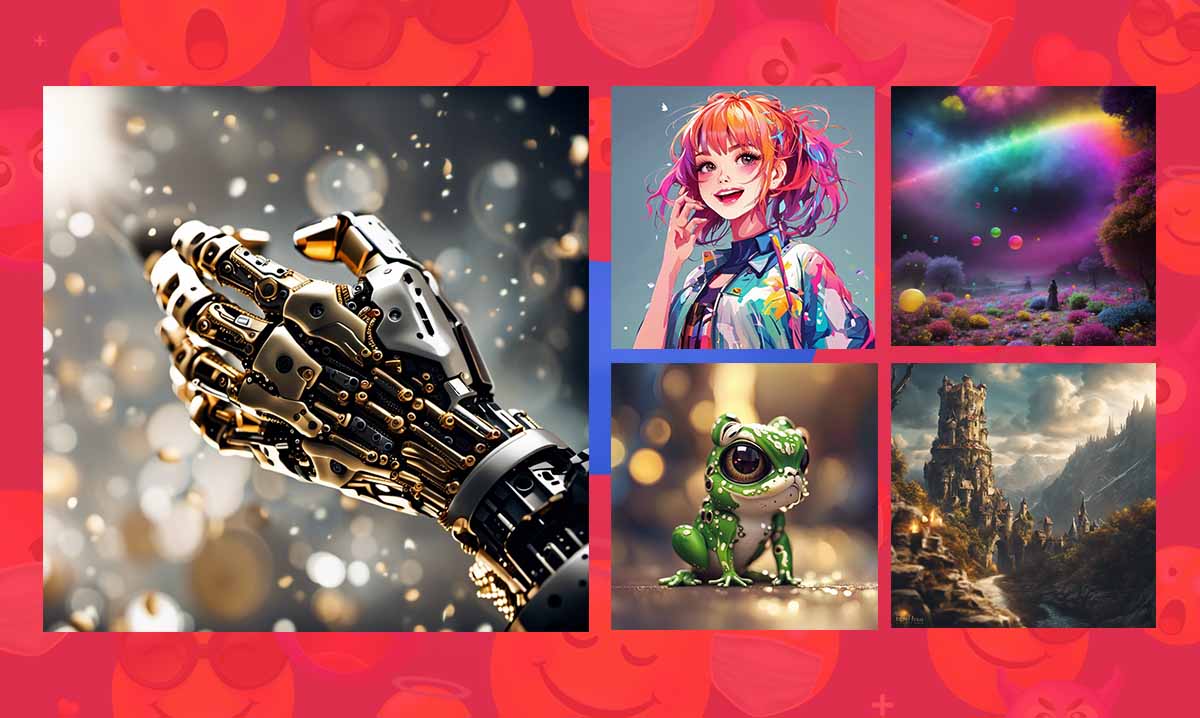 What is Text to Image AI?
ToolXoX's AI Image Generator from text is an incredible tool that can bring your concept art to life in a matter of seconds. This tool allows you to enter text prompts and instantly create matching images. Whether you want a "Robotic hand with gold and white accents" or any other creative idea, you can easily transform it into a stunning image with just a few clicks. With this AI image creator, the possibilities for unlimited creativity are endless.

Text to AI image tool is free of charge. Users can also access unlimited lifetime prompts.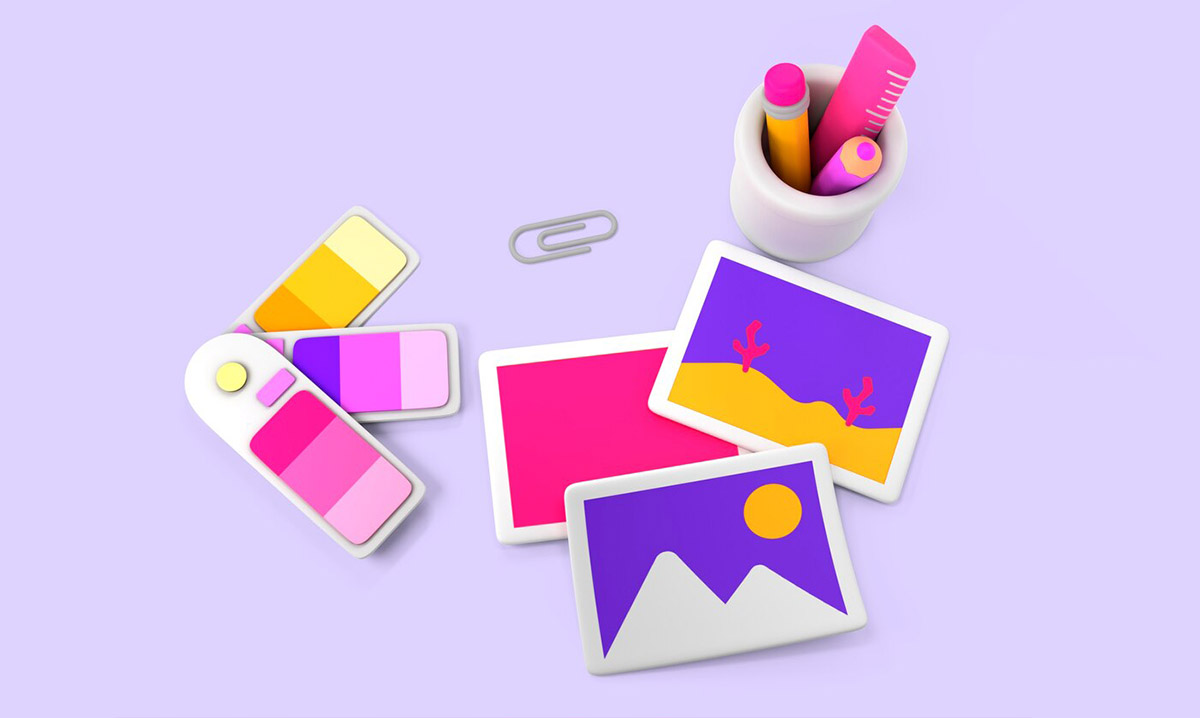 Select a Style for Your Image
Using our free AI art generator, you can easily create cartoons, anime characters, mockups, product designs, and backgrounds using text prompt in seconds. You can explore a variety of dynamic style presets like Enhance, Anime, Photographic, and more. Explore Digital Art, Fantasy Art, Line Art, Comic Book, and more, from captivating Digital Art to nostalgic Analog Film. You'll love Neon Punk's futuristic vibe, Low Poly's minimalism, and Isometric's dimension. Use 3D Models, Pixel Art, Origami, and Modeling Compounds to create unique visuals inspired by Neon Punk's futuristic vibe, Low Poly's minimalism, and Isometric's dimension.
Take your creativity to the next level with Cinematic Style and Tile Texture. Transform your ideas into dynamic images by using our versatile presets.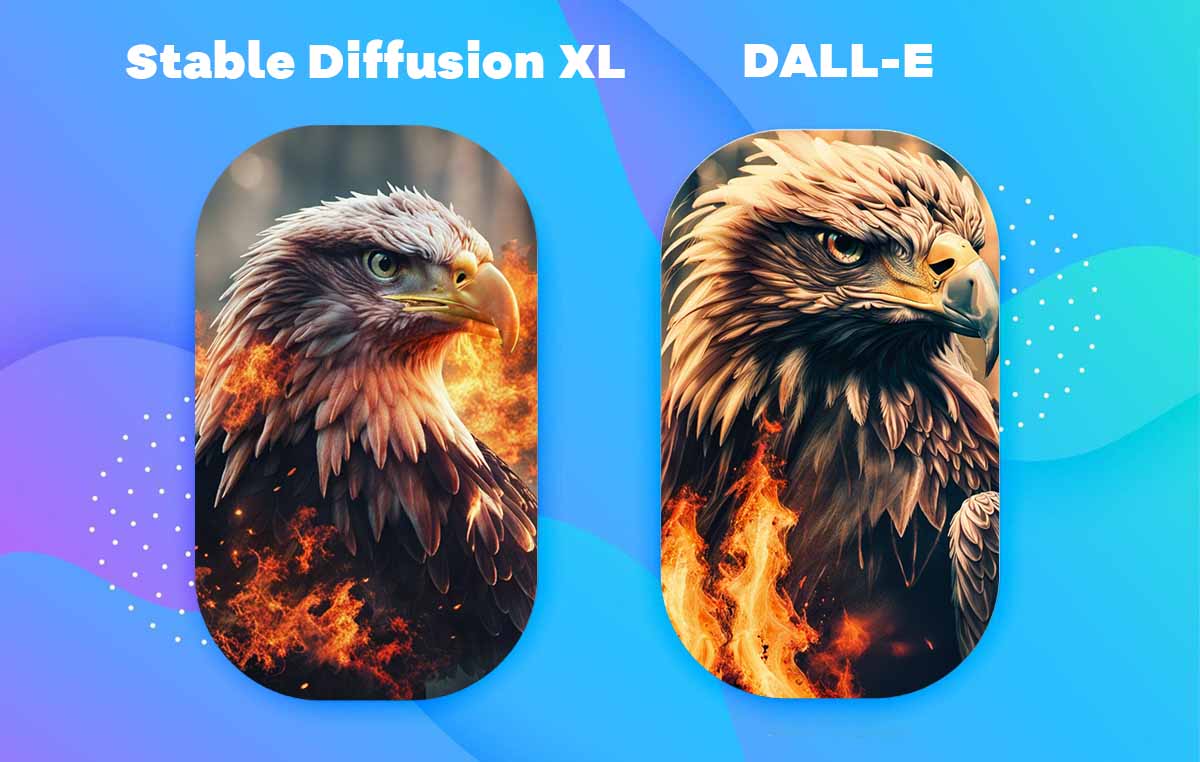 Stable Diffusion XL vs. Dall-E
Our AI image generator was tested out and trained on so many images so that our community could create beautiful images easily and safely. SDXL 1.0 is the most advanced model in Stability AI's Stable Diffusion text-to-image suite. With Stability AI's next-generation image generator, there are many improvements, including higher resolution, better realism, fewer artifacts, and more. On our website, we support Stable Diffusion v1.5, Stable Diffusion v2.1, Stable Diffusion v2.1-768, Stable Diffusion XL v0.9, Stable Diffusion XL v0.9, and Stable Diffusion XL v1.0.
OpenAI created DALL-E, an artificial intelligence (AI) model that combines the power of generative models and image synthesis. It is the same as Stable Diffusion XL. Both versions are free to try out.
FAQs about our Free AI Image Generator
1. How are AI-generated images made?

The machine learning model scans millions of images across the internet and translates them into images based on their text. Eventually, the algorithms start figuring out which images and texts are related. The model can then be used to create entirely new images from scratch based on a new set of descriptive text users enter on the site once it can predict what an image should look like based on the prompt given.

2. What can you do with a text-to-image AI generator?

You can create images from prompt using a text-to-image AI generator. By using artificial intelligence, it understands the text and creates visual representations that correspond to it. This is an excellent tool for storytelling, design projects, and expressing ideas visually without any drawing or design skills.

3. Why use an AI text to image generator?

If you're a marketer, designer, or creator, you can now turn your creative vision into reality without having to spend hours designing from scratch.

4. Who uses text to image AI most?

The text to image generator has been used by marketers, designers, and other creative professionals to inspire their next creative project. Because the AI art generator is free and requires no complicated software, any person can create amazing AI artwork using the tool.

5. Is ToolXoX's AI image generator free?

It is free to use ToolXoX's AI image generator.

6. What models are available in ToolXoX AI Image Generator?

There are several versions of Stable Diffusion available on our site, including Stable Diffusion v1.5, Stable Diffusion v2.1, Stable Diffusion XL v0.9, Stable Diffusion XL v0.9, Stable Diffusion XL v1.0, and Dall-E.

7. Is ToolXoX's text-to-image generator easy for beginners?

Text-to-image generators at ToolXoX are intuitive and easy to use. They provide beginner resources and make it easy to input text descriptions and generate images. With ToolXoX's text-to-image generator, you can create visually appealing images with ease, whether you are experienced or new to these tools.

8. How many AI images can I generate?

There is no limit to the number of images you can generate at the moment.

9. How to write a good prompt?

It takes some thought and imagination to create a strong prompt for AI-generated images. You need to choose keywords based on your vision and set characteristics such as color palette, textures, forms, and mood. When writing a prompt, be specific while yet leaving the possibility of interpretation by the AI system. This will help the AI system generate images that match exactly what you imagined.

10. Can I use ToolXoX's AI Image Generator on desktop and mobile?

We designed our AI Image Generator carefully so that desktop users can enjoy a high-quality user experience. We offer a mobile browser option, so you won't have to wait for your regular browser to be able to use it. Take advantage of this cutting-edge technology to change forever how you create stunning images!